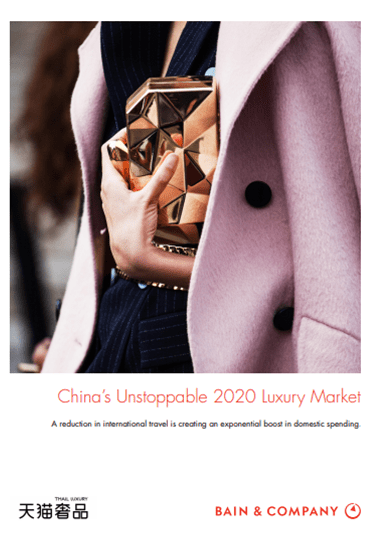 China's UNSTOPPABLE Luxury Market
Mainland China is on track to become the world's largest personal luxury market by 2025, according to a joint report by Tmall Luxury and Bain & Company.
A few highlights from the information packed report:
- While the #globalluxury market declined at an expected rate of 23% in 2020, mainland China's share of the world luxury goods market nearly doubled in 2020.
- #Millennials represent more than 70% of Tmall's luxury fashion & lifestyle market, while Gen Z is the fastest-growing group.
- Hainan's duty-free sales surged 98% in the first 10 months of 2020, driven by Covid-19 travel restrictions and favorable policy changes.
- Most luxury brands believe that positive domestic growth will continue in 2021 at about a 30% level, with challenges increasing during the second half of the year.