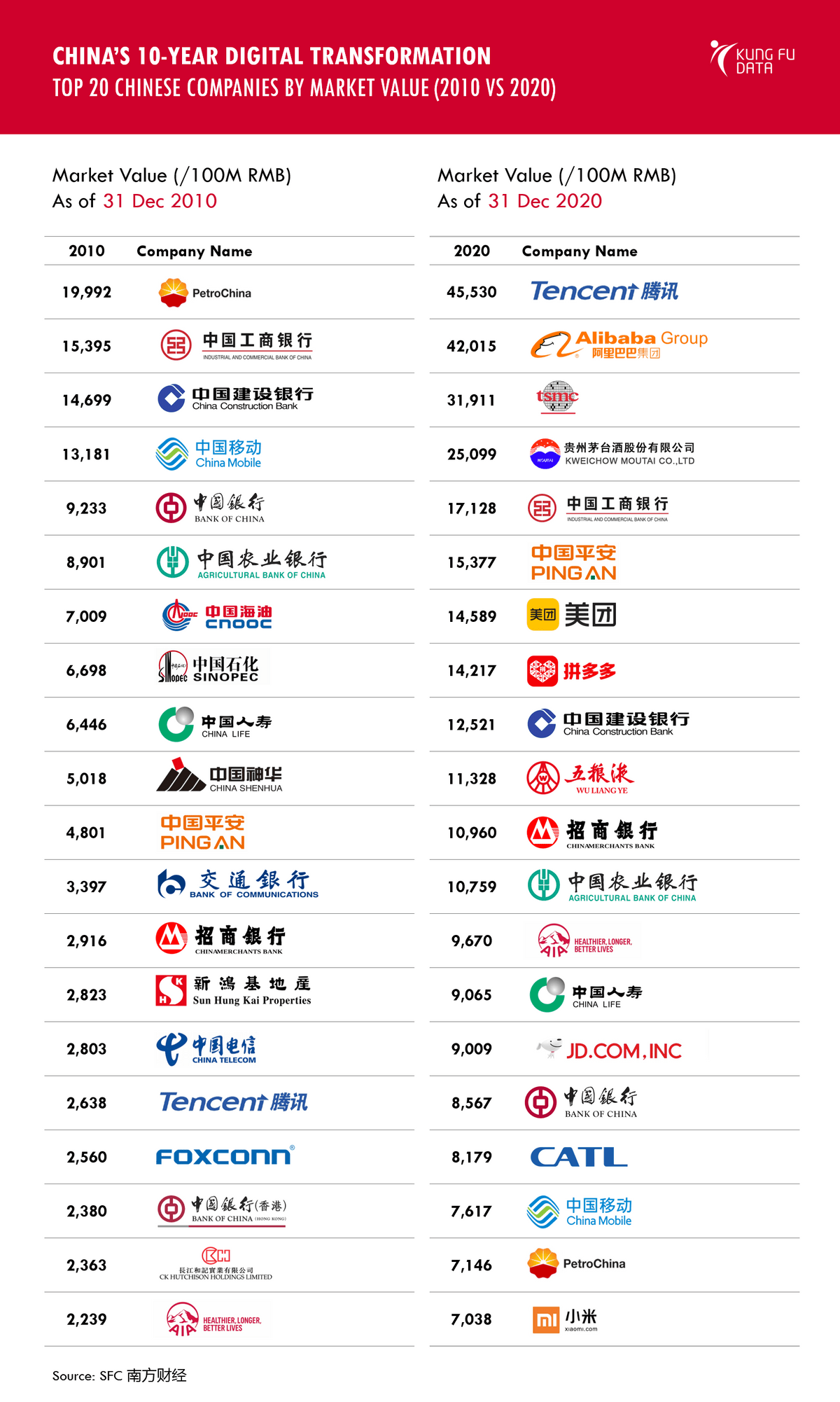 It's amazing what a decade can do.
I've been in China for 25 years and while the AMOUNT of change is astounding... what really blows my mind is how FAST things change here.
The insane pace of growth. The willingness to embrace technology and move forward at breakneck speeds.
And these changes haven't bypassed the bottom line.
Take a look at China's 10 year digital transformation... information on the top 20 Chinese companies by market value in 2010 vs. 2020.